PSYCHIC DEVELOPMENT, GUIDED MEDITATIONS
& SELF CARE PRACTICES FOR A JOYFUL LIFE
I know we are all feeling the chilly cold weather and thinking about Christmas. The sales are on, black Friday has had me spending money quicker than a speeding train, but what if you could spend your money on something that changed the way you felt about yourself, something everlasting...last September's Sardinia retreat was a resounding success and I'm happy to report another retreat is on the cards. Nothing gives me more pleasure than helping others to feel good about themselves from the inside out, connect with loving your self and assist you on your soul's path. 
So with that in mind, if you're looking to escape the hustle and bustle of a busy life, completely relax and rejuvenate to inner peace this retreat is for you.
Set in a romantic location, in the little town of Calasetta on the island of Sant' Antioco. This charming 3* hotel is situated just 500 yards from the unspoilt natural beach. Your room is set in a semi-circle around the swimming pool and the landscaped gardens. The hotel has an intimacy and a tranquillity imbued by the sound of the sea and the sunsets to restore mind,body and spirit.
What does it take to create the kind of life-altering transformations that make a profound, meaningful and lasting difference in a person's life? - Spiritual awakening! 
Whether you are a beginner or advanced you're going to start discovering the 'secret ingredients' allowing you to fully explore your natural intuitive abilities to enhance your psychic and spiritual awareness. Creating life-changing transformations over time.
Over this fabulous week in this relaxing environment we will cover many fun and profound healing exercises to enhance your psychic abilities to assist you on your spiritual journey.
These will include clairvoyance (vision), clairsentience (feelings), clairaudience (hearing), intuition (impressions), prophecy (premonitions), chakra alignment, deep uplifting guided meditations, meeting your spirit guide, power animals, goddess, angels, auras, healing, crystals, grounding and protection, cutting cords to relationships and healing the inner child.  
All welcome, beginners and advanced
There will be plenty of time to luxuriate around the pool, sunbathe on the beaches, stroll around the rural landscape, take a taxi into Calasetta town for the mouth-watering Sardinian cuisine to savour, bike rides and ferry excursions for sightseeing trips to other parts of the island.
Learn, relax, make friends, unveil a fresher, stronger, vibrant new you!
BOOK NOW!
For more information email  info@kimalexis.co.uk / 07811064604
Kim's retreat is the best personal enrichment work I've ever undertaken. I came home a totally different person – more clear and enlightened that I've ever been. Kim's retreat is truly a life-changing experience. Plus Sardinia was the perfect setting.
DO NOT MISS OUT! Sarah 2017
I loved the variety of clairvoyance sessions you took us through. animals, objects, relationship ties, regression.

I loved the location of our gathering each day - on your terrace with the pool and sea in the background. 

I think the number in the group was perfect.

It was lovely how we had a mix of ages in the group.

I loved the remoteness of the accommodation and that fact it didn't feel touristy and was family run.

I loved the beaches you took us to. 

                Loved the music you played during the sessions. Lisa 2017
I'm so glad I went on Kim's retreat. I achieved exactly what I wanted: a closer connection with myself and the universe. Kim also gave us the tools to carry on practising everything she taught us after the retreat too, which has been invaluable. I also gained some new friends along the way, a great gift! Charishma 2017
Kim Alexis – Hypnotherapist, Psychic Spiritual Medium, Crystal Healer, Past Life Regressionist, Intuitive Coach & Workshop Teacher,
18 years' experience www.kimalexis.co.uk
Scroll down for more details
Day 1. Learning about the aura, chakras, energy and crystals with guided meditation
Day 2. Spirit guides meditation and tarot readings.
Day 3. Crystal guided meditation, psychometry (objects) readings.
Day 4. Past life regression guided meditation, psychic creative writing.
Day 5. Guided meditation your power animals, psychic drawing, psychic messages.
Day 6. Meditation to angels & priestesses, healing old wounds - mother, father,                    siblings, meditation for manifesting abundance. 
DAY 7. Learning from and healing romantic relationships, romance tarot readings, 
             mediumistic spirit connections.
YOUR INVESTMENT £950
 Bank transfer- 30% deposit payable by 20th March non- refundable, full payment by1st May.
What's included;
Hotel accommodation bed & breakfast.
Workshops.
Transport to and from Cagliari Elmas Airport.
SHARING TWIN BEDROOMS.
SINGLE ROOM SUPPLEMENT 28 Euros per night.
Beach towels
Beach bed & umbrellas.
Nolo bikes
Shuttle to the beaches; free service for three nearest beaches and Calasetta town. 
Free Wi-Fi
Not included; 
Flights EasyJet, Ryan Air, British Airways fly to Cagliari Elmas Airport.
Flights, insurance to be arranged by yourself.
Taxis to UK airports.
All restaurant lunches, dinners and beverages.
All ferry & boat excursions.
Day trip on yacht-lunch-snorkeling 70euros, spa day Hotel Lu 38 euros, wine tasting evening, kite surfing/surf paddle boarding, archaeological museum trip.
I very much look forward to working with you.
Sardinia awaits!
Love,
Kim x
info@kimalexis.co.uk
Italy, and the spring and first love altogether should suffice to make the gloomiest person happy -
Bertrand Russell
Italy and London are the only places where I don't feel to exist on sufferance -
E.M Foster 
Venice is like eating an entire box of chocolate liqueurs in one go -
Truman Capote
For us to go to Italy and penetrate into Italy is like a most fascinating act of self discovery -
D.H.Lawrence
Everything you see I owe to pasta -
Sophia Loren
--------------------------------------------------------------------------------------------------------
.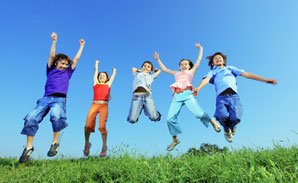 HEALING YOUR INNER CHILD & RELATIONSHIPS WORKSHOP
Please join me for this transformational day.You will be healing a part of yourself that has been waiting for a very long time to be acknowledged, your Inner Child. You will explore and release emotional wounds, beliefs, hurts, bring awareness to parental conditioning and how it affects your life and romantic relationships now, locked in your younger self.

Often our Inner Child developed survival behaviours which worked well for us at the time and acted as excellent protection mechanisms. However, they rarely work for us as adults and it is these Inner Child patterns that keep us locked in at the core(heart) of dysfunctional behaviour patterns, unfulfilled relationships, anxiety, sleeplessness, anger, lack of self –worth, confidence and numerous other problems in adulthood.

You will be guided on an inner healing spiritual journey meeting your Inner Child helping them, healing them, loving them. You will be cutting emotional cords and connecting to hero's and heroine's as well as drawing with crayons(no experience required). Integrating new feelings of forgiveness, acceptance and heart opening peace. Freeing yourself from the past to bring in a new energy vibration, attracting more harmonious situations and relationships into your life which will manifest on this new frequency, enabling you to live in the now.
£30 Paypal or cash on day, Sunday10th April 2016 12pm-3pm Venue Belsize Park NW3 4DL Full address give when you make contact. Any questions please get in touch. INFO@KIMALEXIS.CO.UK

The ego gets highly activated when it comes to romantic relationships because relationships are where we hold the most wounding.
We've all felt disappointed or hurt by a relationship in the past; we carry the memory of this wound into adulthood (sometimes unconsciously). If a wound from childhood is still active within you, you'll attract people who will highlight the same feeling.

For example, if your wounding is centred around feeling rejected or unseen, it's likely that you'll feel a similar way in your relationships as an adult.
You are programmed to attract people who activate your wounds (because we attract what we are and what we believe). This gives you an opportunity to grow.
The growth process is frustrating! But think of it this way: You're replaying your wounds so you can finally heal them. We cannot heal anything we don't feel or see; we can't heal things that are unconscious! The uncomfortable feelings have to come to the surface for you to grow beyond them.
And how do you grow beyond it?
By identifying with your Higher Self.

Remember, your Higher Self is the part of you that knows the truth about you. It knows that you are worthy, amazing, capable, and powerful. Through the lens of the higher self, you are whole. Yes, you're an imperfect human with flaws; but the larger truth is: you're a Soul.
You're beautiful.
You're important.
You're special.
You're love.
This is what the Higher Self knows about you - and it wants you to know this, too.

Facilitator Kim Alexis
Eighteen years' experience. Spiritual coach, transpersonal psychology, psychic spiritual mediumship readings, past life regression, clinical hypnotherapy, crystal healing, radio host .Turning emotional wounds into wisdom. Freedom from behavioural patterns, relationship issues, anxiety, fears, phobias, anger, habits, public speaking, lack of self–worth, confidence and much more.

www.kimalexis.co.uk     info@kimalexis.co.uk

https://youtu.be/HluT5P0NuME Here's a snippet of me.

See you at the workshop!

Happy Easter!

KIM ALEXIS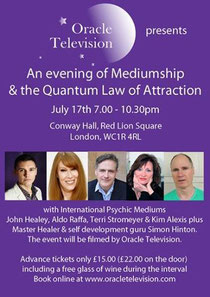 https://www.facebook.com/l/aAQECRAt/https%3A%2F%2Fwww.youtube.com%2Fwatch%3Fv%3DXlS6f_B83Ks
Join us on 17th July for an Evening of Mediumship & the Quantum Law of Attraction with John Healey, Aldo Raffa, Kim Alexis, Terri Stromeyer and Simon Hinton at Conway Hall, Red Lion Square, London WC1. Advance tickets only £15.00 inc a glass of wine. Buy tickets online at http://www.eventbrite.co.uk/e/oracle-tv-present-an-evening-of-mediumship-the-quantum-law-of-attraction-tickets-11595401157?aff=efblike — at Conway Hall.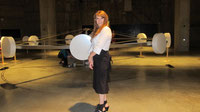 I have given many psychic readings at celebrity events, one being the Moulin Rouge film premier party, yes Nicole and Ewan were there!
Sadie Frost, Kate Moss, Gemima French and a few other celebrity actresses and models at the Soho Hotel featured in Grazia Magazine.
Bulgari Jewellers celebrity baby shower at Claridges Hotel photographed by Vogue.
Front Magazine launch party at the Café de Paris Piccadilly.
Jon Fawcett's art installation where I performed as a psychic, part of the art concept exploring the world of conspiracy theories and new age ideas. The Tanks Tate Modern.
I have been featured on radio, in newspapers and magazines.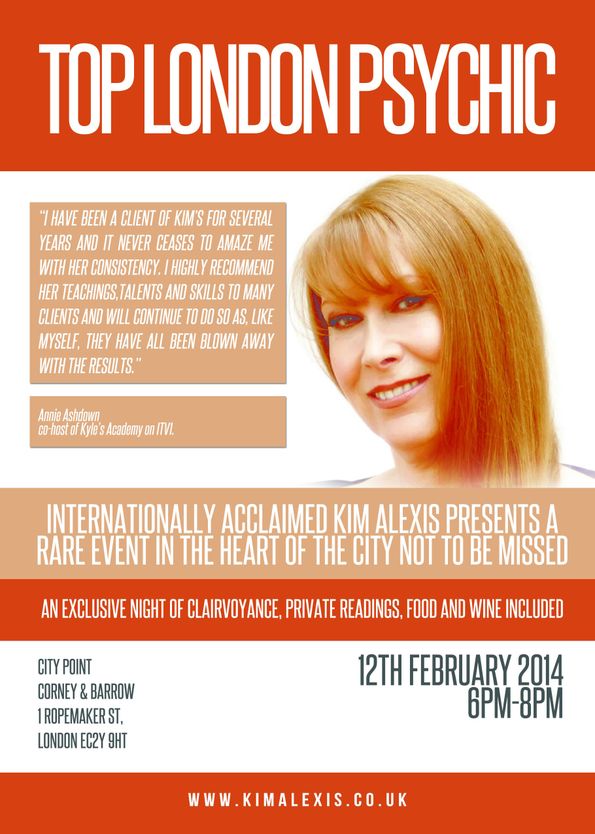 PSYCHIC DEVELOPMENT CLASSES 2017
 Tuesday Evening 7.30pm-9.00pm
Belsize Park
Count me in! This class is oxygen to me, the energy I connect with here takes me through the rest of the week in blissful serenity -Lulu Wills. 
What does it take to create the kind of life-altering transformations that make a profound, meaningful and lasting difference in a person's life? - Spiritual awakening! 
Whether you are a beginner or advanced you're going to start discovering the 'secret ingredients' allowing you to fully explore your natural intuitive abilities to enhance your psychic and spiritual awareness. Creating life-changing transformations over time.
These weekly classes will allow you to fully explore your natural abilities to enhance your intuition, psychic and spiritual awareness. We will cover clairvoyance (vision), clairaudience (hearing), clairsentience (feeling), psychometry (holding objects), guided meditation, meeting your guides, crystals, past life regression, mediumship, chakras, grounding and protection and anything else you wish to know connected with your spiritual journey....
All levels welcome from beginners to advanced, all classes are undertaken in a positive and encouraging atmosphere where students develop at their own pace.
Contact for further info and full details 07811064604 info@kimalexis.co.uk
--------------------------------------------------------------------------------------
This is old and will be updated soon!
JANUARY
Sat 4th 7.00pm Evening of Clairvoyance Barnet Spiritualist Church
1a Union Street Barnet Hertfordshire EN5 4HY
Wed 15th 7.30pm London Spiritual Mission
Pembridge Place Notting Hill W2 4XB
FEBRUARY
Thurs 13th 5pm Gloss Hair Salon

31 Brecknock Road London N7 0BT

Thurs 27th 7.30pm Finchley Spiritualist Church
Woodberry Grove N1 Cancelled

MARCH
Sat 8th Past Life Regression Workshop 12-4pm
Finchley Spiritualist Church Woodberry Grove N1

Sun 23rd 6.30pm Burnt Oak Spiritualist Church Watling Community
Centre, 143 Orange Hill Road, Burnt Oak, Edgeware, Middlesex, HA8 0TR
Sat 29th 7pm Precious Stones 14 Chapel Market Angel Islington N1

APRIL
Weds 2nd 7.30pm London Spiritual Mission Pembridge Place
Notting Hill W2 4XB
Sat 26th 7.30pm Rochester Sq. Spiritualist Temple
Camden NW1
MAY
Sat 3rd 7pm-9pm Evening of Clairvoyance Barnet Spiritualist Church
1a Union Street Barnet Hertfordshire EN5 4HY
JUNE
Tues 17th 7.45pm Burnt Oak Spiritualist Church Watling Community
Centre, 143 Orange Hill Road, Burnt Oak, Edgeware, Middlesex, HA8 0TR
JULY
Thurs 24th 7.30pm Finchley Spiritualist Church Woodberry Grove N1

AUGUST

Sun 3rd 6.30pm London Spiritual Mission Pembridge Place
Notting Hill W2 4XB
SEPTEMBER
Thurs 4th 7.30pm Barnet Spiritualist Church
1a Union Street Barnet Hertfordshire EN5 4HY
Tues 9th 7.45pm Burnt Oak Spiritualist Church
Watling Community Centre, 143 Orange Hill Road,
Burnt Oak, Edgeware, Middlesex, HA8 0TR
OCTOBER
Wed 1st 7.30pm Rochester Sq. Spiritualist Temple
Camden NW1
NOVEMBER

DECEMBER
Sun 7th 6.30pm  Barnet Spiritualist Church
1a Union Street Barnet Hertfordshire EN5 4HY